If you want to get your return of investment (ROI) fast in the poultry business, then broiler is the right bird for you, and it does not cost much to start up. Broilers are mainly rear for meat production, which take a minimum of 6 weeks to get to a marketable size with weights between 1.5kg to 3kg.
At 2013, the Nigeria, poultry industry was estimated to produce 290,000 metric tonnes of meat, and the local demand for frozen chicken is about 2 million metric tonnes leaving a wide gap of more than 1.7 million metric tonnes.
Also read:: Cost Of Raising 200 Layers In Nigeria With Profit Amount
So, why don't you fill a bit of that gap and make huge money for yourself? Of course, I know you want to, or else you will not be reading this post right now.
However, most beginners find it difficult to start unless they have an idea or estimate of what they need. So, in this post, I am going to give you a current estimated cost for rearing 100 broilers in Nigeria with the profit amount.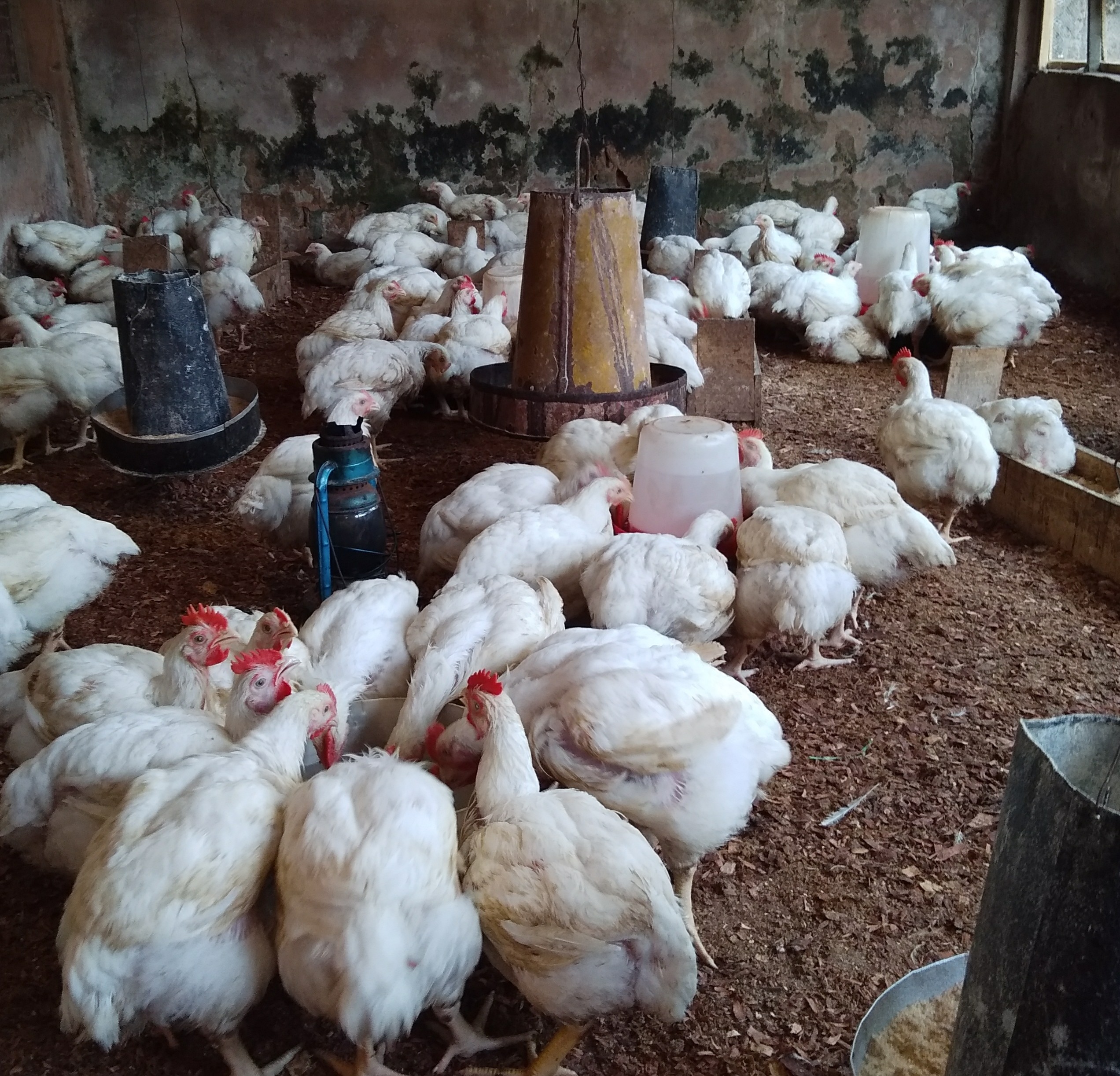 6 weeks broiler chickens
How much does it cost to rear 100 broilers in Nigeria?
Let's assume you have a structure already in place manpower, and labor will be done by you and your family.
These are the key expenses:
1. 100-day old chicks (DOC) at ₦850 during season and ₦350 at normal time. average is 300 +800/2 = 600x100 =₦ 60,000
2. 1 piece of 1 plywood for making brooder = ₦3000
3. 1 bag of charcoal for heating the brooder = ₦7,000
4. 1 charcoal burner (Jiko) = ₦4,000
Order online@Afrimash for your quality day-old chicks and other poultry equipment, and have them delivered to your farm.
5. How many bags feeds do I need to rear 100 broilers in 8 weeks?
The table below feed showed the age, expected body weight, and cumulative feed intake for male and female broilers.
We shall use it to estimate the quantity of feed 100 broiler chicks will consume at various weeks.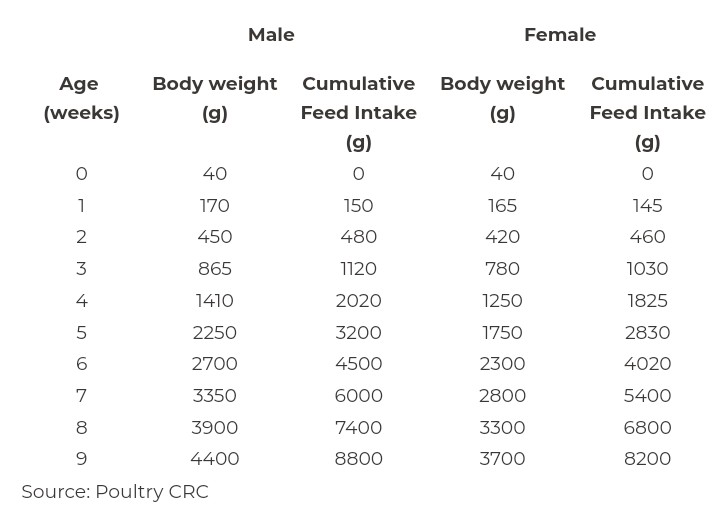 Some farmers give their broiler grower, but I don't give mine grower mash. I only give starter mash for 4 weeks, then finisher till marketable size at 6 to 8 weeks.
a.

How many bags of starter mash will 100 broilers consume in four (4) weeks?
So, from the table;
At 4 weeks a bird will consume between 2020g for male and 1825g for female.
Average = (2020 + 1825)g/2 =1922.5g
Therefore,
1 chick feed
1922.5g of starter mash at 4 weeks
100 chicks feed 192250g of starter mash at 4 weeks
1000g = 1kg
Therefore 192250g =192.25kg
25kg =I bag=₦8,300
192.25kg =7.69 bags =₦ 63,827

So, for the first 4 weeks, 100 broilers will consume 7.69 bags of starter mash worth ₦63,827
b. How many bags of finisher mash will 100 broilers consume in four (5 to 8weeks) weeks?- assuming I am targeting 8 weeks
From the table above, the cumulative feed for male and female broiler at week 8 is 7400g and 6800 respectively
Average = (7400 + 6800)g/2= 7100g
Cumulative feed intake from 5 to 8 weeks = cumulative feed intake at 8 weeks minus (-) cumulative feed intake at 4 weeks (7100 – 1922.5)g = 5177.5g
1 broiler chicken will feed 5177.5g from 5 to 8 weeks
100 broiler chickens will feed 517750g from 5 to 8 weeks
1000g = 1kg
517750g=517.75kg
25kg = 1 bag = ₦ 8,600
517.75kg=20.71 bags=₦178,106
100 broiler chickens will consume 20.71 bags of finisher at ₦178,106
Total cost for feed =( 63,827 + 178,106) ₦ = ₦241,933
Also read: How to hatch chicks naturally at your backyard farm
6. Cost of Vaccine for rearing 100 broilers in Nigeria
Vaccine in totality = (2,400 + 1000)₦ = ₦3400

Intramuscular vaccination
7. Vitamins and Antibiotics
2 Vitalite packs (vitamin) = 2 x ₦2,000 =₦ 4,000

2 Amaxicox ( antibiotics) = 2 x ₦1,800 = ₦3,600

1Doxygen (antibiotics ) = ₦ 4,000

1 Maxiyield (multivitamins) = ₦ 800
Total Vitamin and Antibiotics =(4,000 + 3,600 + 4000 + 800) ₦ = ₦12,400
Also, read: 6 Best Multivitamins for Poultry in Nigeria With Their Prices
8
Feeders and Drinkers
Kindly note that here I mean a tube feeder.
They have a ratio of 1: 10
Total = (8,500 + 3000 + 3000+6000+2000) ₦ = ₦22, 500
The total cost of rearing 100 broilers in Nigeria is;
Total Cost = (DOT + Plywood + Charcoal + Charcoal burner + Starter feed + Finisher feed + Vaccine + Vitamin and Antibiotics + Feeder , Drinker , and Wood shavings)
Total Cost =
( 60
,000 + 3000 + 7,000 + 4,000 + 63,827 + 241,933 +3,400 +12,400 + 22500)₦ =
₦418,060
Kindly note that these are the major costs. The majority are capital costs, meaning they shall not be incurred in subsequent production.
In total, you need at least ₦418,060 to rear 100 broiler chicks for 8 weeks.
And cost of feed is over 70%, which is one the biggest challenges in poultry farming in recent time
You do not need all this cash at a go to start a broiler farm, maybe you even need a quarter to start. Start now!

Modern broiler farm
Profit Amount From Rearing 100 Broilers in Nigeria
So How much profit do I expect from 100 broiler chickens?
To get the profit amount you have to get the cost of rearing one bird. To get this you divide the total cost by the total number of chicks =₦ 418060/100 =₦4180.6
Therefore, the cost of rearing one bird is ₦4180.6
Next, is to decide how much profit you should add to your cost per bird. To do this, without getting stranded in the course of selling your bird, you have to know the market prices of various sizes/weights of broiler chickens in the market.
Last year December, the market price (in my area) of birds between 2kg and 3kg at week was sold as follow;
Male broilers were sold between ( 5500 and7000)₦.

Female broiler was sold between (4500 and 5,500)
Average Price = 4500 +5500 + 5500 +7000/4 =₦5625

Since the ideal market price is ₦5625, So let's assume you will sell your bird between ₦ 5000 and ₦7000

Your average price will be 5000 +7000/2 =₦6000
So, you will be selling one bird @ ₦6000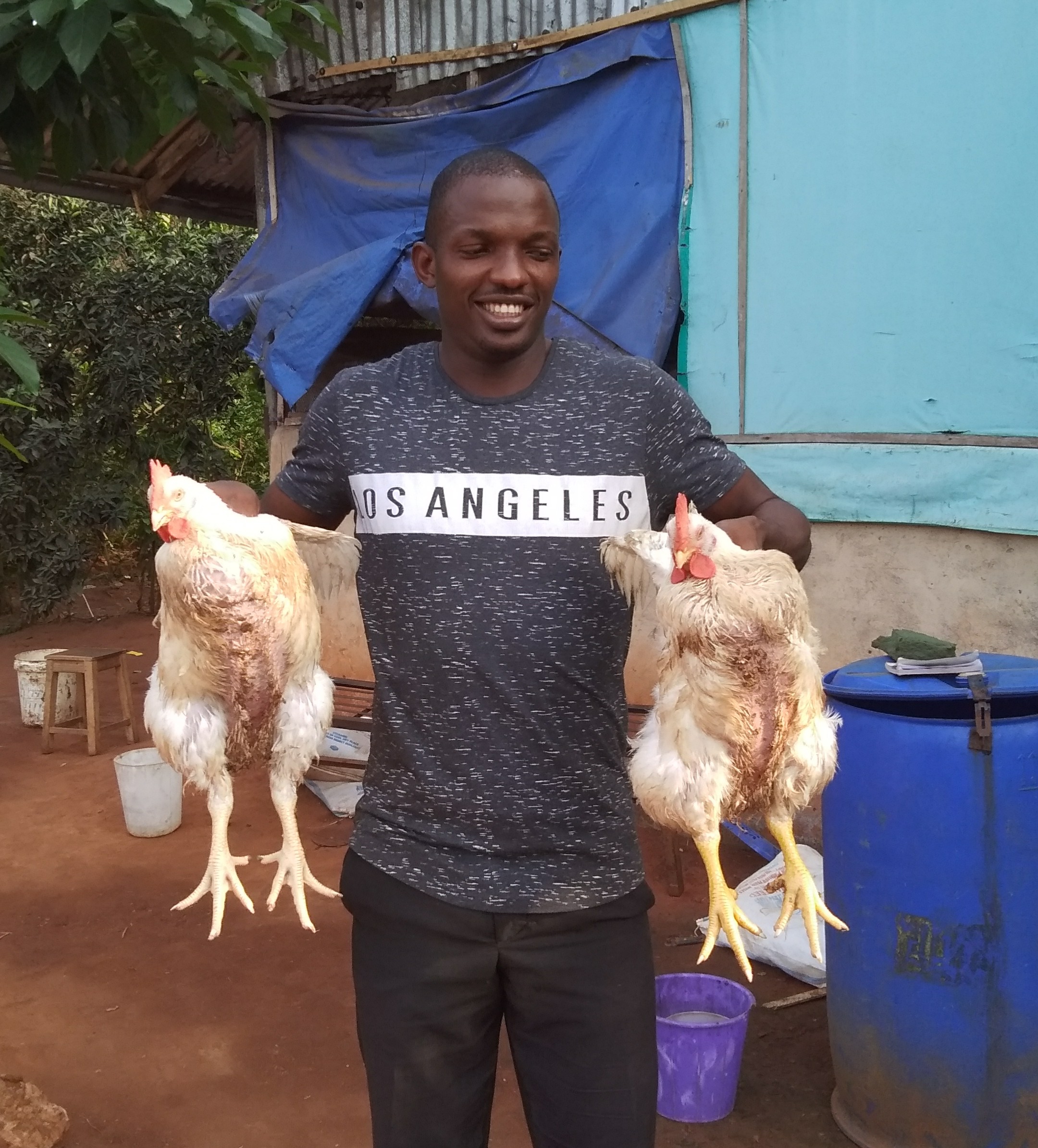 Last december 2022, I sold The Above chicken sizes between 6000 to 7000

Remember not all birds will survive to week 8. Therefore, cumulative mortality at week 8 is assumed to be 4% when all factors are held optimum. Thus cumulative mortality shall be
100 x4/100 = 4
Total surviving birds =100-4 = 96
Total sales= ₦6000 x96 = ₦576,000
PROFIT = TOTAL SALES - TOTAL COST
(576,000 – 418,060)₦ =₦ 158,540

The profit amount from rearing 100 broilers in Nigeria is ₦ 158,540

Note: The cost of items, feed and drugs where real prices I bought them in my state last December. Cost of production may slightly differ from one region to another. But in my own opinion the profit was not as huge as last years', It is quit poor considering the cost and time invested .

Obviously, it was the hike of feed price that reduced the profit, while there is little increase in price
I would be glad if you can share your opinion or experience on this... Thanks
T
Nevertheless, you can make huge profit regardless the feed price, with good management, marketing, and reinvesting strategies. It is just a matter of time you will see your flock expanding to thousands.
Also, read 8 Beginner's guide in poultry farming in Nigeria you must follow If you want to be successful
Frequently Asked Question (FAQ)
How many bags of feed will 100 broilers consume?
From our calculation above, 100 broilers will consume 8 bags approximately for the first 4 weeks, and consume 20 bags approximately from week 5 to week 8. Giving us a total of 28 bags
100 broilers will consume approximately 28 bags in 8 weeks.
How long does it take a broiler to mature?
The maturity of broilers depends on so many factors including breed, gender, management, etc. But if everything is kept at optimum, the broiler will get mature from 6 weeks upwards. But the market size is between 6 to 8 weeks. Keeping the broiler beyond 8 weeks will incur expenses.
Cost of full-grown broiler in Nigeria
Live weight broiler reared for 7 or 8 weeks is sold for ₦ 4500 to ₦ 7000 depending on the size/weight or gender. Male is costlier than female in general. If you are selling frozen chicken in the kilo, a kilo is sold for 2,500 nairas (sometimes five dollars).
Please comment and share if you find the post helpful. Thanks
You can now order for your quality day-old chicks and other poultry equipment@Afrimash and have them delivered to your farm
Share on Facebook