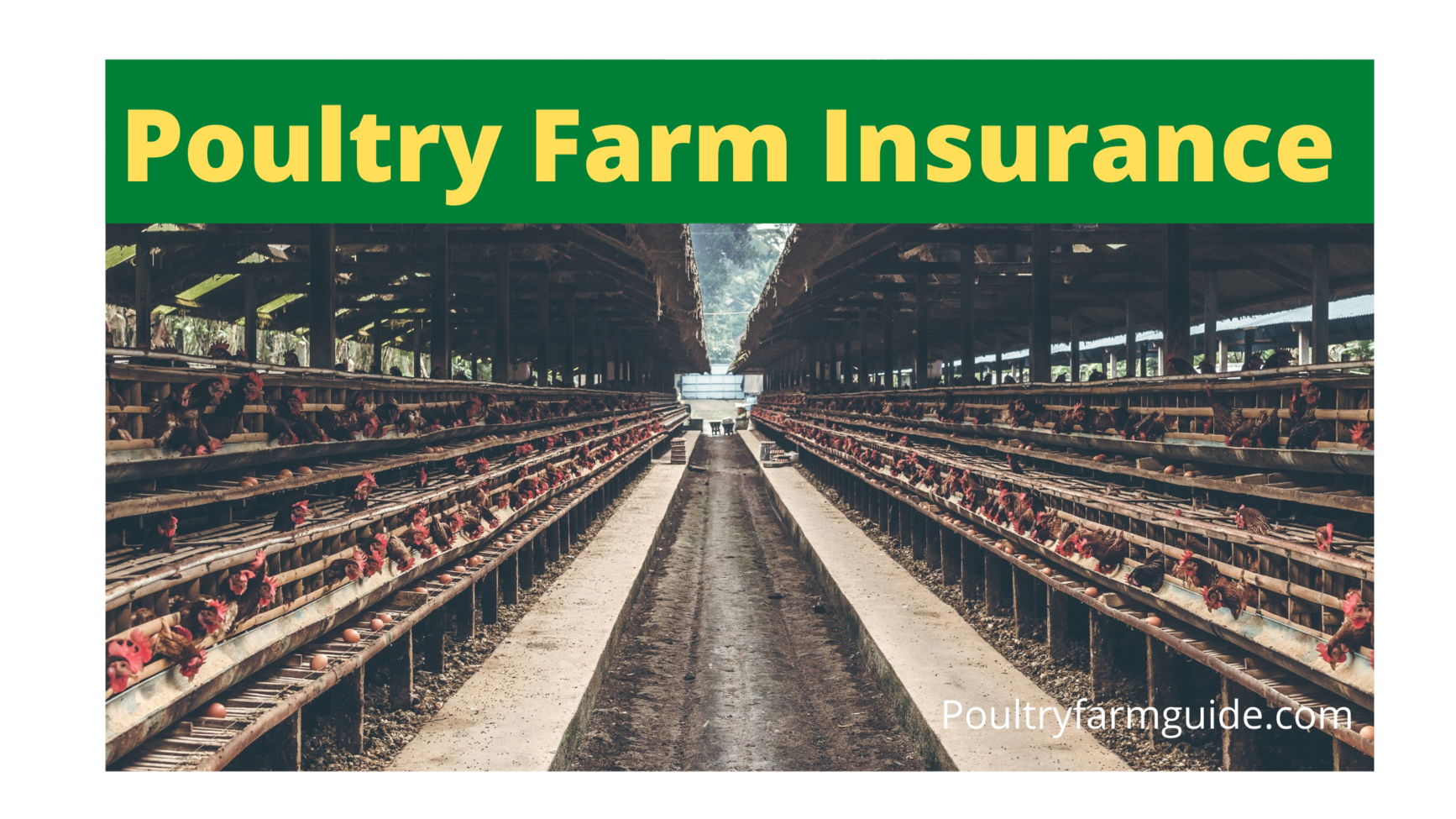 Poultry farms are a great way to make money, but it's important to stay up-to-date on the latest insurance options you have.
Farmers need proper coverage for their poultry farm and they can find different levels of coverage depending on what kind of risk/region they're in.
Before going into detail about how much poultry farmers should buy insurance for, let's first define "poultry farmer."
A "poultry farmer" is a person who raises chickens, ducks, and turkeys for profit. The costs will vary depending on the type of program you choose to buy into and where you live.
Poultry farming can be a lucrative venture, but it is important to know how much insurance you will need. Farm-specific coverage and liability protection are two of the most common types of policies available for poultry farm owners.
In this post, I have highlighted five different factors that determine exactly what type of coverage your farm's owner needs; I hope to help you make an educated decision when managing your investment in livestock.
This article includes detailed information about poultry farms, the different types of coverage, and why you should consider poultry farming as a career.
How much does it cost to insure a poultry farm?
The cost to insure a poultry farm can vary and is based on the type of policy that you purchase. When buying insurance, it's best to review your options and shop around for a policy that fits your needs.
For $1 million in general liability insurance for chicken farms, the average monthly cost is roughly $80, or around $950 per year. It is crucial to understand that the cost of poultry farm insurance is determined by a number of factors.
For example, consider the location of your poultry business. Some jurisdictions have established a minimum amount for chicken farm insurance, which means that you cannot get coverage for less than that amount. As a result, in such states, you may have to pay extra for poultry farm insurance.
The number of chickens on your poultry farm, like the number of fish on your fish farm, determines the cost of insurance. Insurance costs are higher for a farm with thousands of birds than for a farm with hundreds of birds.
Higher birds indicate more losses in the event of a calamity. The number of chicken houses has an impact on insurance costs as well. If your poultry farm includes many chicken houses, you may have to pay extra for insurance.
Some insurance providers require clients to independently cover each chicken house. This is intended to give all-inclusive coverage.
In order to ensure that your farm is protected, you should consider insuring it. It's a smart idea because what if the weather causes some damage or losses? This can be avoided with proper coverage in place and by asking an agent whether equipment and structures will help fill any gaps left open.
The cost of insuring a poultry farm can vary significantly. In general, the costs will depend on the type and size of your farm, but it is important to ask your agent questions about what types of coverage you are eligible for.
Ask if key structures like buildings or fences are covered by your policy
Make sure to ask what happens when specific equipment malfunctions or is destroyed by fire
If you are a poultry farmer looking for quality coverage contact an agent. If your business is not considered commercial, liability insurance with general liability protection is recommended.
Liability insurance helps protect you from claims brought against you by employees or customers and can also help to make sure that the state does not find fault when pollution events happen on and off-site.
Importance of Farm Insurance
Farm insurance protects a farm from liability, losses, and expenses. It also covers buildings and equipment. Farm owners can purchase coverage that includes both indemnity (the amount the farmer pays) and non-indemnity (the amount they will receive if they are sued).
Farm insurance is important because it provides protection from potential lawsuits or financial loss to the farm owner.
As a small farmer or hobby farm owner, you may be tempted to skip the insurance because it is too expensive. However, if your property value falls below its current market value and there are no other assets available for collateral recovery, then the bank will take possession of all that you own: livestock included.
It's important to invest in quality coverage with liability protection so that when disaster strikes on your farm or poultry facility; whether natural disasters such as floods and fires or human-caused events such as theft, you have the ability to recover from it.
Farm Insurance is necessary for any farm operation of any size, and it's important to have the right coverage in place. A farmer should consider buying a policy with expanded liability protection to protect against potential lawsuits.
Farm insurance is an important part of any farm's operations. Farm liability coverage can help protect the farmer from lawsuits and defense cost protection can defend against unwarranted claims of animal cruelty.
Farm insurance covers certain liability exposures like personal injury, off-premises losses, medical payments to others as well as property damage and crop loss caused by natural disasters such as floods or tornadoes.
What is covered by farm or ranch insurance?
It is important to protect your farm or ranch property with an insurance policy. For example, if you live on the farm or ranch and have personal items in your homes such as clothes, furniture, and appliances that are damaged due to weather conditions or other hazards such as theft, fire, etc., then a variety of insurance policies can help provide protection for those items.
Farm and ranch insurance is a form of property coverage that provides protection for farm personal property, including the machinery used in farming operations. This type of policy can also cover buildings such as barns or sheds on farms if they are not already covered by homeowners insurance.
Insurance companies provide this service to farmers because it covers the cost associated with replacing items lost due to theft, fire, or vandalism while providing liability coverage against damaging your own equipment during normal use.
What to look for when purchasing farm insurance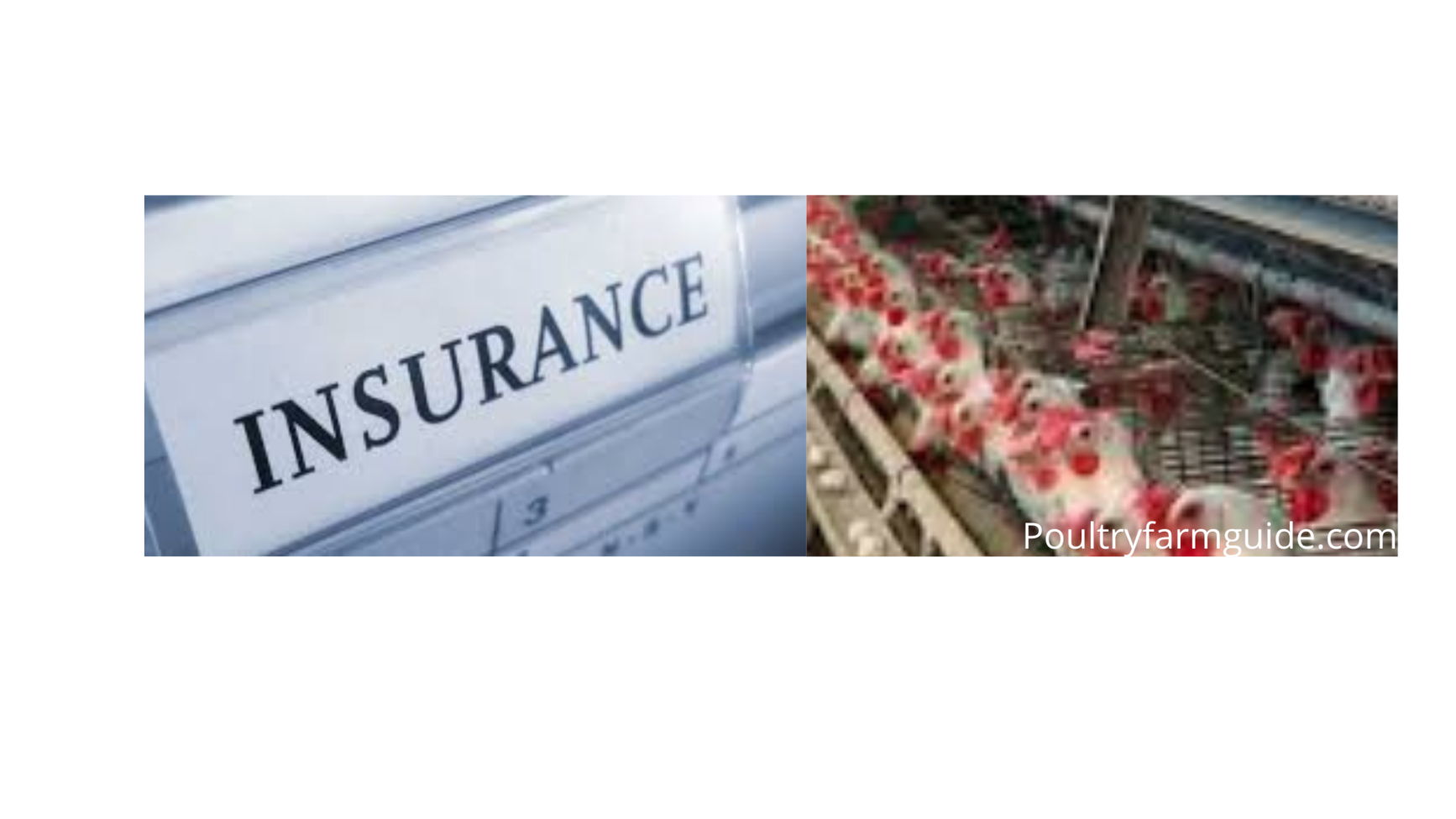 Individuals and companies need to be aware of the risks involved in farming before purchasing farm insurance. It is important for farmers to know about these risks so that they can understand what type of coverage will be required. A farmer should always ask questions like:
- How many livestock are on my farm?
- What types of crops are grown?
- Do I have any poultry, dairy cows, or agritourism operations on my land as well?
The more specific a question is, the better chance they have at finding a policy that accurately covers their needs.
Farm insurance is important for any farm owner. You should expect to pay a premium with the purchase of your policy and will feel less pressure when you know your representative has your back.
You want to make sure that you have all of the information, such as what type of coverage does it provide? What exclusions are there? And do I need liability or whole-farm coverage?
Best small farm insurance
When speaking with an agent about insuring your poultry farm, make sure you discuss the following coverage areas:
- Commercial Insurance
- General Liability Insurance
- Worker Compensation Coverage
While there are many factors that go into determining the cost of farm insurance, it is important to note a few key items. One such item is liability coverage.
Liability insurance can help cover you against personal injury and property damage that occurs on your farm as well as lawsuits alleging injuries or damages (including pollution or animal cruelty claims) suffered by others in general.
This type of policy will also protect employees from possible legal consequences when they cause harm to other people through their work with animals at the farm.
Farm insurance companies in USA
As the construction methods for poultry houses have improved, so has the cost of insuring them. This is due to an increase in demand and also because insurance companies are becoming more specific about what they want to cover.
The initial capital outlay for a poultry farm is significant, but it can also be a profitable investment. As the quality of the flock impacts profitability, producers should invest in high-quality birds that are disease resistant and have been vaccinated against common ailments like avian influenza.
However, there are many uncertainties related to investing in poultry farms because they're not tied to one type of business or industry; therefore the risk factor is high.
Here are some of the insurance companies in USA you may want to check out
Farm insurance companies in Nigeria
Farm insurance companies are the best way to ensure that your farm will not suffer from any type of economic loss. One of the most important aspects of this is a farm insurance policy, which you can find through these companies in Nigeria.
As an example, if a person has a flock of chickens and wants to insure them against theft or natural disasters like hail, they would be advised to purchase an agricultural policy with their preferred company.
Farmers need insurance to protect their property from unforeseeable events such as accidents, weather and natural disasters. Farmers should consider the type of risk they want to insure against before shopping for an agent or company.
The cost of insuring a farm is based on the size of livestock in relation to total value, which can vary by country. In Nigeria there are four types that producers may choose from:
- Individual coverage - covering one person's land/buildings;
- Livestock coverage - covering livestock in the field;
- Farm property coverage - covers buildings and machinery as well as land. This is a blanket policy that includes all residential, commercial, industrial, or agricultural properties anywhere on the farm.
Here are some of the insurance companies in Nigeria you may want to check out
Farm insurance policy (Poultry)
Farm insurance policies include poultry, which means the average American diet is dependent on it. Poultry farmers need to ensure that their birds are covered by a farm insurance policy, otherwise, they could be sued for $1,000 per bird.
A typical farm with around 100 chickens can expect its annual premium to cost between $100 and $200.
Farm insurance is important to protecting your production facility. The cost of farm insurance depends on the type and size of operation, but it's typically around $100 per month for a small poultry farm that insures 100 birds or less.
There are many regulations that affect poultry farms. The USDA, FDA, and EPA all have their own set of laws which can be difficult to follow without a farm insurance policy from an agent or broker who has the expertise in this field.
These types of policies provide information on how much it would cost to insure your property for animal health risks like theft, loss, or damage due to fire/theft/lack of performance, etc., as well as weather-related risks such as hail storms and hurricanes.
The policies also provide information on liability and fidelity.
For small farms and agribusiness, the average price of a standard Poultry Farm Insurance policy ranges from $67 to $89 per month. This insurance offers coverage for growing facilities, laying houses, egg gathering facilities & service buildings in the event they are damaged or destroyed.
The cost of this type of insurance can be beneficial because it protects your business and revenue with an investment into the correct type of protection.
The cost of insuring a farm poultry farm depends on the type of fowl and whether they are raised in confinement or free-range. For example, raising ducks requires an average amount while geese require a higher premium.
The cost of insuring a farm poultry farm depends on the size of the operation and how much risk that it poses. For example, if you have 200 chickens in your flock, then an insurance policy for $1 per bird is likely adequate. If you are raising more than 500 birds at one time, then an annual premium would be about $2 to $4 each for all birds regardless of age or type.
Conclusion
As a farm owner, insuring your poultry farm is a smart decision. Before you choose an insurance plan for your business, ensure you've looked at all your options. It is important you book an appointment with an insurance agent who understands your needs to help you make the right decision.
Do you want a one-year or multi-year insurance plan?
What is the total amount of coverage required for your poultry farm?
Share on Facebook